SERVICES
CONCEPT DEVELOPMENT
Consulting, concept analysis, market research, technical design, planning, and sourcing.
PATTERNMAKING
Based on inspiration garments and/or sketches of your design, a pattern will be drafted using CAD software and used as a template to cut out a prototype.
SAMPLE SEWING
Samples are cut and sewn to test the pattern and fabric, and the concept comes to life. Fit, refine the pattern, and resample.
PRODUCTION MANAGEMENT
Once designs are finalized, support shifts to helping you navigate the process of working with factories to produce your products.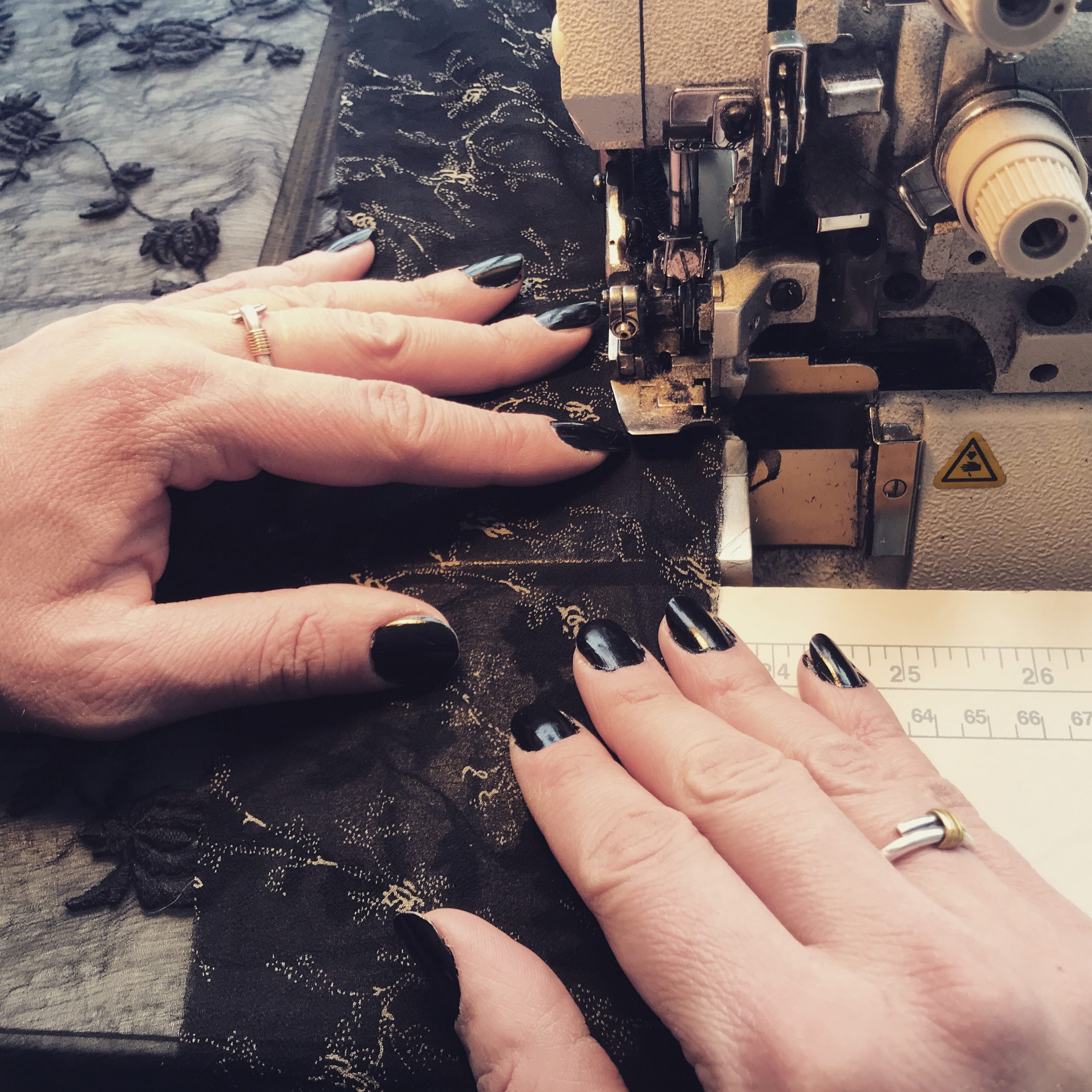 ---
HOW THE
DEVELOPMENT PROCESS WORKS
---
Sketch concept
Outline design details
Source materials
Develop sizing, measurement charts, and technical specs
Pattern / prototype design
Evaluate fit / construction of 1st prototype
Adjust design / fit and resample
Review and refine design
Produce sales samples and finalize pattern for production
EQUIPMENT
---
Single Needle
computerized lockstitch
Overlock
3, 4, 5, and 6 thread capabilities
Coverstitch
3, 4, and 5 thread capabilities, optional top and bottom cover
Rolled Hem
3 thread scarf edge
ZigZag
Buttonholes and bartacks
Heat Press
Thermal labels and fusible interfacing
Snap Press
Snaps, eyelets, grommets